$65.00

RI-1411-116 size 7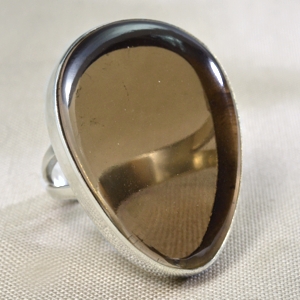 Smokey Quartz Ring 116
in Sterling Silver
$65.00

RI-1411-KH642 size 7

Smokey Quartz Ring 642
in Sterling Silver
$60.00

RI-1411-110 size 6 1/2
$60.00

RI-1411-110 size 8

Smokey Quartz Ring 110
in Sterling Silver
$85.00

PHRI-1411-PH301 size 6


Smokey Quartz Ring 301
in Sterling Silver

ships within 48 hours


Color:

Brown
sterling silver setting

Energies:

Healing, Money, Protection, Power
Smokey Quartz Ring
Smokey quartz is nature's stone of endurance. If you need a extra boost, wear smokey quartz. It promotes:
Personal pride and joy in living
Creativity in business
Opens the path for perception and learning
Smokey Quartz is a protection stone that cleanses and clears negative energy.
Smokey Quartz is a grounding stone that transmutes negative energies and facilitates your ability to get things done in the practical world. It enhances organizational skills – wear this ring to work.
$65.00

RI-1411-KH643 size 7 1/2

Smokey Quartz Ring 643
in Sterling Silver