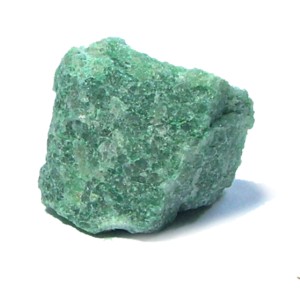 Rough Fuchsite
approx. 1"
---
ships within
48 hours
see size under photo

Tumbled Fuchsite
approx. 3/4"
---

Emerald Fuchsite in Quartz, Tumbled
approx. 1 1/4"
---
Fuchsite (Green Muscovite)
Fuchsite is the green variety of muscovite and carries the properties of muscovite - inspiration, problem solving, intuition, etc. As a heart chakra stone, it links the intellect of the mind with the heart.
Fuchsite allows one to use the gifts of the mind, guided by the heart.
When used by healers, it amplifies the energies of crystals and speeds up the healing process. Benefits of Fuchsite include:
Decreases insomnia
Improves self-worth
Relieves emotional shock
Develops a quick wit
Resilience