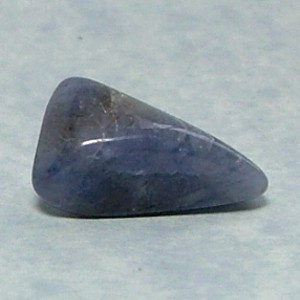 Tumbled Tanzanite
ships within 48 hours
PER ONE STONE:
$6.00
ROUGH .5-.9 GRAMS

Rough Tanzanite
from Mount Kilimanjaro, Tanzania
Tanzanite meaning
Tanzanite is a member of the zoisite family and is also known as blue zoisite. It was first discovered in Tanzania, Africa (1967).
This stone activates several chakras from the heart to the crown and is used to link the mind with the heart.
Tanzanite is an important communication stone, giving one the ability to speak the truth.
Promotes compassion
Raises consciousness in meditation
Calms an overactive mind
Brings on a peaceful understanding of one's own heart